Exploring pre-built apps and models
Sieve has a library of high quality, pre-built applications that you can try out easily via the playground on our website!
To explore what apps are available, visit our explore page and look for an app that you want to try out.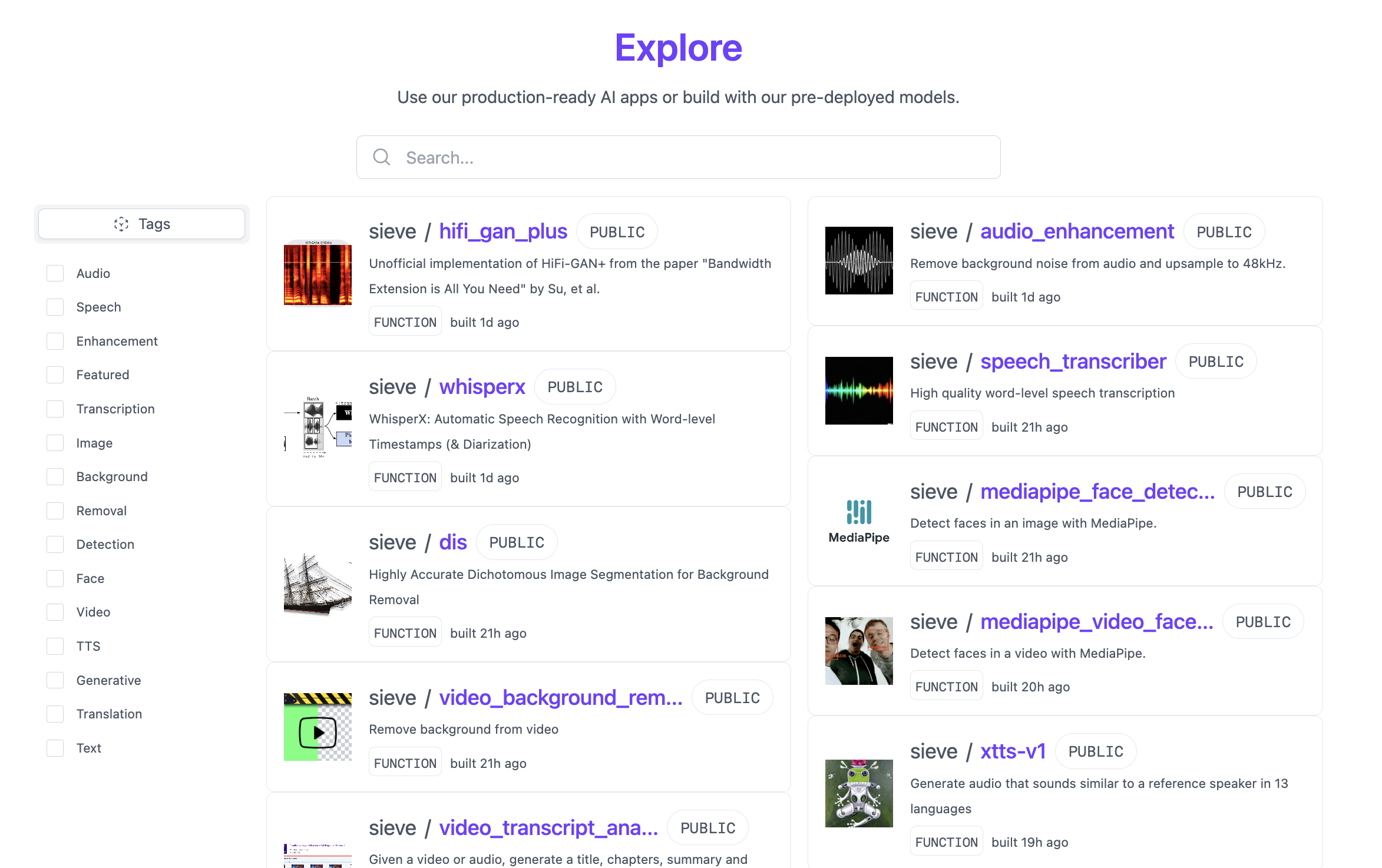 After you click on the model, you will enter our playground, where you can easily try out the app with your own inputs!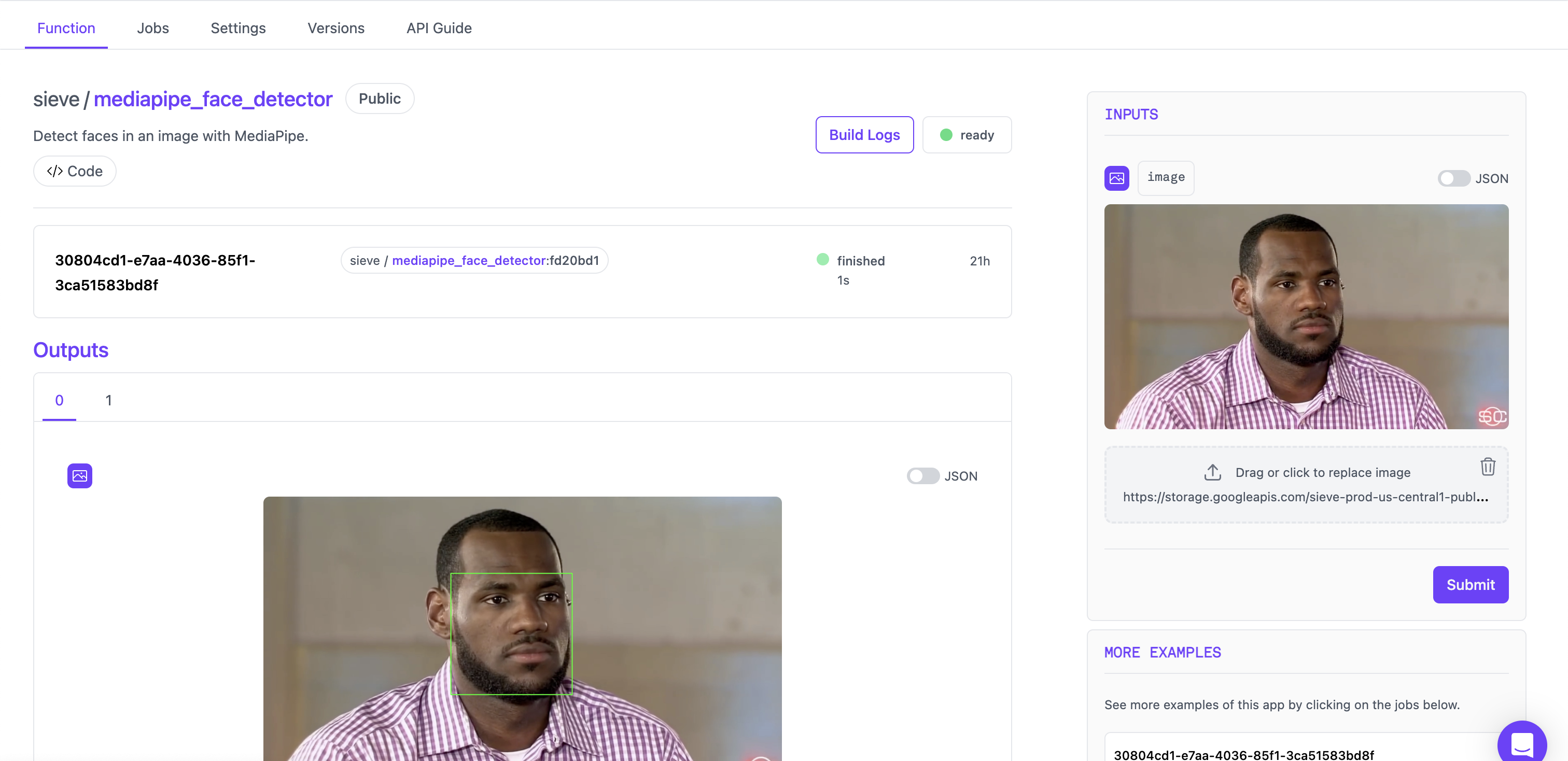 After you submit the job, your output will be visualized after it finishes running on Sieve's cloud!